Submitted by

BINARY MOTOR

on Sat, 05/25/2013 - 12:37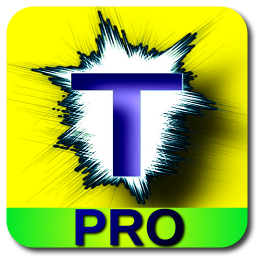 There is available on the Google PlayTM Store the first version (1.0.0) of Pick Text Pro, app for AndroidTM created by Binary MotorTN.
With Pick Text Pro you can:
- Choose between lingo or full text to directly send texting (SMS) and emails pushing the handy cells.
- Copy and paste the lingo or full text selected in your social networks or anywhere.
- If you send an email, you can choose the email service you want to use to send the message.
Pushing here you can go directly to Pick Text Pro URL on the Google PlayTM Store to download it:

 

Stay tuned with this Software for your world!